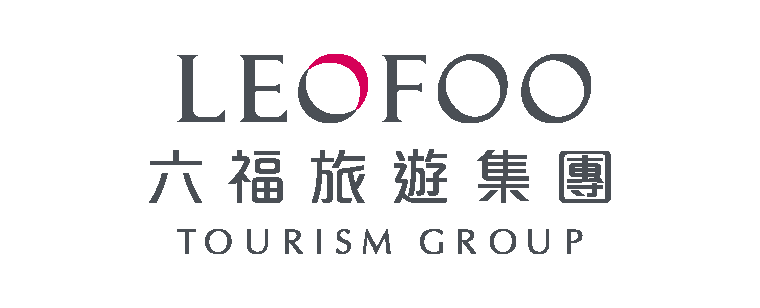 六福旅遊集團隱私權政策
六福開發股份有限公司(以下簡稱「六福旅遊集團」)隱私權政策如下,並適用於六福旅遊集團及旗下所有酒店及品牌。
一、 個人資訊的蒐集:
1、       六福旅遊集團為提供您最佳的服務及體驗,將收集有關您在使用網站時所提供的個人資料,包括您的姓名、性別、出生日期、身分證字號、護照號碼、國籍、重要日期 ( 如生日、周年紀念 ) 、教育、職業、聯絡方式 ( 地址、電話、傳真、電子郵件帳號、社交媒體帳戶 ) 、信用卡資訊、財務情況、預定及住宿資訊、購買商品等有關您使用我方網站及與其互動的資訊。
2、       我們將透過下列方式收集您的資料:
(1) 、網站 ( 例如:點選線上訂房、線上購物、加入會員、聯絡六福、人才招募 ) 及您於使用我方網站或與之互動之任何應用程式時,我們所接收和儲存因您的活動所產生之資訊,以及從您的瀏覽器或行動裝置自動蒐集的資訊。
(2) 、其他 ( 例如:電話訂位、保全系統及其他來源資訊 )
3、       大部分情況下您能選擇提供多少資訊,但某些特定服務如您不能提供所需之個人資料,六福旅遊集團可能無法完成您所需要的服務或交易。如您所提供之個人資料,經六福旅遊集團發現或接獲檢舉有資料不實之情事,六福旅遊集團有權暫時停止提供相關服務。
二、 個人資訊之使用
1、       提供您所要求的服務,例如履行訂房、購物、餐飲等交易行為或服務。
2、       發送預定、付款或其他通知訊息
3、       相關客戶分析、行銷、廣告及宣傳。
4、       資訊服務與資料庫管理及其他電子商務服務。
5、       依法令規定、法定義務、契約或其他法律關係所規範之個人資料蒐集、處理及利用。
三、 個人資料利用之期間、地區及對象:
1、       期間:自六福旅遊集團依據上述使用目的取得您個人資料後,直至您本人向六福旅遊集團提出申請要求停止蒐集、處理、利用或刪除個人資料內容之一部或全部止,或依相關法令(如商業會計法等),或依個別契約約定資料之保存年限。
2、       地區:六福旅遊集團海內外相關分支機構、六福旅遊集團所管理或投資之公司,及與六福旅遊集團有業務往來之機構(如與六福旅遊集團之共同行銷或合作對象等)等國內外之所在地。
3、       對象:六福旅遊集團、六福旅遊集團海內外分支機構、六福旅遊集團所屬公司、六福旅遊集團所管理或投資之公司、六福旅遊集團之共同行銷、有業務往來之機構等合作對象,及依法有調查權之行政機關、行政主管機關等。
四、 Cookie 運用
Cookie 是伺服器端為了區別使用者的不同喜好,經由瀏覽器寫入使用者硬碟的一些簡短資訊。六福旅遊集團為了提昇您輸入資料的方便性及正確性,以及提供更好的服務,網站上各資料欄位會採用 cookies 方式來儲存您輸入過的資料本網站使用,並允許第三方供應商放置暫時性和持續性 Cookie 、信標 / 標籤、軟體開發套件( SDKs )、應用程式介面(簡稱「 APIs 」)以及我們網站上的其他技術(統稱「 Cookie 」),以收集和儲存有關您的特定資料。這些 Cookie 中的部分是為您提供、保護或維持網站而必須使用的。
五、 安全性
六福旅遊集團將採取符合法令之相關措施保障您的資料安全,並禁止未經授權之存取、使用或揭露。
六、 查詢、修改、更新或刪除個人資訊
如您有查詢、修改、更新、傳輸或刪除個人資訊之需求,或對本隱私權政策有任何疑問,您可使用網站上聯絡六福之方式或撥打六福旅遊集團客服專線與我們聯繫。
根據法令規定所必須保存之資訊,六福旅遊集團將無法依照您的請求提供、停止蒐集、利用或刪除。
七、 隱私權政策的更新
六福旅遊集團將因應科技發展趨勢、相關法規修訂等因素就隱私權政策作適當之修改,當我們變更隱私權條款或變更個人資訊處理方式,將立即公告於本網站。若使用本網站,即表示您接受本隱私權政策中列明之所有條款。
六福旅遊集團智慧財產權聲明(版權聲明)
本網站系統所使用之全部軟體及所有內容,包括物件、著作、圖片、檔案、資訊、資料、網站架構、網站畫面安排及網頁設計,均受著作權法及相關法令之保護,包括但不限於商標權、專利權、著作權、營業秘密與專有技術等項目。任何人未經書面同意不得使用、修改、重製、公開播送、改作、散布、發行、公開發表、租用、出售、進行還原工程、解編或反向組譯。若須以任何方式使用或轉載前述軟體或網站內容,應取得六福開發股份有限公司或其他權利人事前書面同意,否則應自負刑責及民事之損害賠償責任。
Leofoo Tourism Group Privacy Policy
Leofoo Development Co., Ltd. (hereinafter referred to as "Leofoo Tourism Group") privacy policy is as follows that applies to Leofoo Tourism Group, all its hotels and brands.
I. Collection of Personal Information:
1. In order to provide you with the best service and experience, Leofoo Tourism Group will collect personal information about you, which is presented when you use the website including your name, gender, date of birth, identity card number, passport number, nationality, important dates (e.g. birthday, anniversary), education, occupation, contact information (address, phone, fax, email account, social media account), credit card information, financial status, booking and accommodation information, purchase of goods, etc. These are information about the use of our website and the interaction among one another.
2. We will collect your information in the following ways:
(1) Website (e.g. click online booking, online shopping, join membership, contact Leofoo, recruitment) and when using any application or interacting with our website, the information we receive and store which is generated because of your event, and the information collected automatically from your browser or mobile device.
(2) Others (e.g. telephone reservations, security system and other sources)
3. You can choose how much information you will provide in most circumstances, while in some specific services if you cannot provide the required personal information, Leofoo Tourism Group probably won't be able to complete the services or transactions you need. If Leofoo Tourism Group finds or receives a tip-off that the personal information you provide is false, Leofoo Tourism Group has the right to introduce a moratorium on the related services.
II. Use of Personal Information
1. Provide the services you require, e.g. fulfilling transaction activities or services such as booking, shopping, and catering.
2. Send notification messages on reservation, payment, etc.
3. Relevant customer analysis, marketing, advertising and publicity.
4. Information services and database management and other e-commerce services.
5. Collection, processing and utilization of personal data in accordance with laws, statutory obligations, contracts or other legal relationships.
III. Period, Region and Objects of Personal Information:
1. Period: Since Leofoo Tourism Group receives your personal information according to the foregoing purpose, until you apply to Leofoo Tourism Group for stopping collecting, processing, using or deleting part or all of your personal information, or the retention period of the information in accordance with relevant laws and regulations (such as Business Entity Accounting Act) or the individual contract.
2. Regions: Relevant branches of Leofoo Tourism Group at home and abroad, companies managed or invested by Leofoo Tourism Group, and organizations that have business relationship with Leofoo Tourism Group (such as joint marketing partners or cooperative objects with Leofoo Tourism Group), of which the location at home and abroad.
3. Objects: Leofoo Tourism Group, Leofoo Tourism Group's domestic and overseas branches, Leofoo Tourism Group's subsidiaries, companies managed or invested by Leofoo Tourism Group, joint marketing partners or cooperative objects with Leofoo Tourism Group, agencies that have business relationship with Leofoo Tourism Group, administrative agencies and competent authorities that have the power to investigate according to laws and regulations.
IV. Use of Cookies
Cookies are server-side short information that is written to the user's hard drive by the browser in order to distinguish different preferences of the user. To improve the convenience and correctness of your data input and provide better services, Leofoo Tourism Group will use cookies to store the data you have entered in the data fields on this website, and allow third-party providers to place temporary and persistent cookies, beacons / tags, software development kits (SDKs), application programming interfaces (referred to as "APIs") and other technologies on our website (collectively "Cookies") to collect and store specific information about you. Some of these cookies are necessary for you to provide, protect or maintain the website.
V. Security
Leofoo Tourism Group will use relevant measures in compliance with laws and regulations to ensure your data security and prohibit unauthorized access, use or disclosure.
VI. Query, Modify, Update or Delete Personal Information
If you have a need to inquire, modify, update, transmit or delete personal information, or have any questions about this privacy policy, you can use the way contacting Leofoo Tourism Group on the website or make a call at the Leofoo Tourism Group customer service line to contact us.
For the information required to be stored according to laws and regulations, Leofoo Tourism Group will not be able to provide, to stop collecting, to use or to delete information as you requested.
VII. Update of Privacy Policy
Leofoo Tourism Group will make appropriate amendments to the privacy policy in accordance with technological development trends, revision of relevant regulations and other factors. When we change the privacy clause or change the way of handling personal information, we will immediately announce it on this website. By using this website, you will be deemed to have accepted all the terms set out herein.
Leofoo Tourism Group Intellectual Property Rights Statement (Copyright Statement)
All software and all contents used in this website system, including objects, works, pictures, files, information, data, website structure, website screen arrangement and web design are protected by Copyright Act and related laws, including but not limited to trademarks rights, patents, copyrights, trade secrets and know-how. No one may use, modify, reproduce, publicly broadcast, adapt, distribute, publish, publicly disclose, rent, sell, perform restoration works, decompile or reverse translate without written consent. If the aforementioned software or website content should be used or reprinted in any way, you shall obtain the prior written consent from Leofoo Development Co., Ltd. or other rights holders otherwise you shall bear your own criminal liability and civil damages.